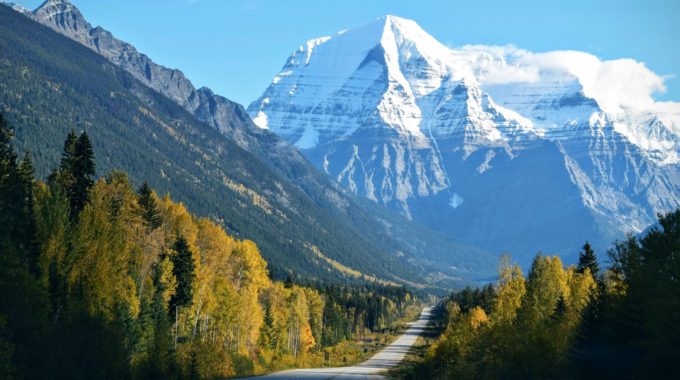 Jaki jest prawdziwy Amerykanin? Wiele osób nie lubi Ameryki z założenia i uważa, że Amerykanie mają mnóstwo pieniędzy i są zadufani w sobie. Dziś postaramy się to założenie obalić. Ameryka jest krajem niesamowitym, mającym bardzo wiele do zaoferowania pod różnymi względami. Gdy popatrzymy na mapę Ameryki, oprócz wielkich miast takich jak Waszyngton czy New York etc. znajdziemy Parki Narodowe, góry Sierra Nevada czy Rockies, jeziora i rzeki, natomiast na ulicach metropolii, w ciągu jednej godziny jesteśmy w stanie zobaczyć ludzi z całego Świata. To kraj, w którym spotkamy imigrantów z Afryki, Azji, Europy. To bardzo różnorodna mieszanka kultur, nic więc dziwnego, że tylko 20% Amerykanów posiada paszport. A jacy są prawdziwi Amerykanie? To ludzie bardzo inteligentni, z dużym odsetkiem IQ. Ponad 80% to ludzie, którzy od urodzenia mają wpajaną grzeczność i uprzejmość w stosunku do drugiego człowieka. Są to ludzie praktyczni, kierują się ideałami i tolerancją, ich podstawową dewizą jest:"żyj i daj żyć innym". Są zawsze uśmiechnięci i gotowi do pomocy, nawet jeżeli czegoś nie wiedzą,czują się w obowiązku aby pomóc. Ameryka to kraj, w którym spotykamy elektryków, budowlańców, milionerów i biedaków, a także takich, którzy malują swoje pickup'y na kolory flagi bądź na kolorowo i montują do nich ogromne koła. Spotkamy też takich, którzy wierzą w dzień sądu ostatecznego i w domach gromadzą zapasy żywności i broń. Amerykanie z założenia są ludźmi mało formalnymi.Kelnerka w barze zapyta: "Cześć, jak się masz? Na imię mam Kate i gdybyś czegoś potrzebował to jestem za barem". Język formalny jest używany najczęściej podczas ważnych spotkań. Profesor ze swoimi studentami po wykładach chodzi na piwo i nikomu to nie przeszkadza. Na koniec roku profesor przygotowuje dla swoich studentów imprezę pożegnalną z piwem i jedzeniem. Amerykanie są również nieformalni, jeżeli chodzi o kwestię ubioru. Często na ulicach możemy spotkać panie, bądź panów w eleganckich ubraniach, a do tego adidasy, ponieważ wychodząc z biura zmieniają obuwie na wygodne.Nikogo to nie razi, nikt nie zwraca na to uwagi. Chcesz być łysy i mieć pomalowaną głowę- droga wolna, bo Ameryka to Wolny Kraj.
Kolejnym mitem do obalenia jest to, że Amerykanie to ludzie bogaci. Pracownicy w Ameryce dzielą się na dwie grupy: "białe kołnierzyki" i "niebieskie kołnierzyki". Białe kołnierzyki noszą osoby, których praca nie wymaga wysiłku fizycznego, są nimi najczęściej: lekarze, prawnicy, księgowi, doradcy podatkowi, natomiast określenie niebieskie kołnierzyki wzięło się od koloru koszul i ubrań roboczych. Przedstawicielami tej grupy są np. pracownicy zakładów przemysłowych, budowlańcy. Ogólnie – osoby, które wykonują pracę fizyczną. Najczęściej występującym zawodem jest sprzedawca. Przeciętne zarobki typowego Amerykanina wynoszą około 3600$ miesięcznie, u kobiet około 2900$. Dla nas może się to wydawać super dużo w przeliczeniu na złotówki, ale dla Amerykanów to praktycznie nic. Dlaczego? Ponieważ sama spłata kredytu hipotetycznego wynosi miesięcznie 1500$, składki zdrowotne 500$, wydatki na naukę i kulturę 1000$, utrzymanie jednego bądź dwóch samochodów 800$,wyżywienie 300$. Po opłaceniu wszystkich wydatków niewiele zostaje na życie, dlatego Amerykanie żyją przede wszystkim na kredytach, których nie nadążają spłacać. Zadłużenie przeciętnych Amerykanów z tytułu kart kredytowych wynosi około 9000$ i bardzo szybko rośnie. Szacuje się, że przeciętna rodzina ma dług na prawie 73000$. 40% Amerykanów ma niespłacony kredyt na samochód, a prawie połowa gospodarstw domowych ma niespłacony kredyt hipoteczny.
Amerykanie są zadłużeni na 125 trylionów dolarów. Wynika z tego, że każdy przeciętny Amerykanin jest zadłużony bardziej niż przeciętny Polak. Chyba jednak jesteśmy bogatsi.
Czy wiecie jak mówi się potocznie na przeciętnego Amerykanina? Joe Sixpack czyli Józek Sześciopak. Piwo jest ulubionym napojem 60% mężczyzn, którzy spożywają alkohol, kobiety najczęściej wybierają wino musujące, tylko 1/5 pijących spożywa alkohole mocne, takie jak wódka czy whisky. Amerykanie są na 20. miejscu pod względem konsumpcji alkoholu na świecie. Rocznie wydają 90 miliardów $ na alkohol, a przeciętny Joe wypija rocznie 140 litrów piwa, 8 litrów wina i około 5 litrów alkoholi mocnych. W wolnym czasie pije piwo, je hamburgery i ogląda TV. Przeciętny Amerykanin spędza przed telewizorem około 7 godzin dziennie, oglądając X Factor, U Can Dance, Taniec z Gwiazdami, Football, a także popularny serial komediowy Współczesna Rodzina. W domach znajduje się więcej telewizorów niż mieszkających. Telewizory są montowane w każdym pomieszczeniu. Amerykanie spędzają 190 godzin miesięcznie przed TV. Jeżeli chodzi o kobiety, to przede wszystkim zajmują się domem, oglądają razem z rodziną TV, spotykają się z koleżankami na plotki, bardziej zamożni Amerykanie uprawiają sport i korzystają z siłowni. . 81% Amerykanów korzysta ze smartfonów, na który dziennie przeznaczają około 8h. Prawie 85% mieszkańców USA korzysta z Internetu, a przeciętna szybkość łącza internetowego to 100 Mbps.
Na wakacje Amerykanie najczęściej pozostają w kraju. Wielu z nas uważa ich za ignorantów, że nie zwiedzają świata, ale po co mają wyjeżdżać, skoro ich kraj oferuje im tyle piękna za stosunkowo niskie pieniądze. Jeśli chcą pojeździć na nartach, kupują bilet za 200$ i lecą do Kolorado pojeździć na nartach. Jeżeli potrzebują słońca, udają się na Florydę czy do Karoliny Północnej bądź Kalifornii. Jeśli chcą obcować z przyrodą, mają do dyspozycji 62 Parków Narodowych, jak na przykład Yellowstone, Death Valley czy Yosemite, a jeśli mają ochotę zobaczyć zorzę polarną to kierują się na Alaskę. Lubią też odwiedzać Kubę. Kiedyś na Kubie poznałem Polaków, którzy wyemigrowali w latach 70. do Stanów. Byli zaskoczeni dużą liczbą Polaków w hotelu i pamiętam jak dziś zapytali mnie: "Skąd mają na to pieniądze?" zapytałam kiedy byliście ostatni raz w Polsce? Odpowiedzieli :"nie latamy zbyt często bo koszty na bilety na całą rodzinę są zbyt wysokie. Tak to właśnie jest ich stać na kraje odległe, jak nas na Amerykę. Proszę, zwrócicie uwagę: Amerykanie w swoim bliskim otoczeniu nie mają ponad 20 różnych krajów, tak jak Polska i inne kraje europejskie. Pomimo tego, około 13 milionów Amerykanów przybywa rocznie na wakacje do Europy, najczęściej udają się do UK, Francji, Hiszpanii, a coraz częściej do Polski. My, Polacy również powoli przekonujemy się do Ameryki. To kraj zaskakujący i naprawdę warto go poznać.
Amerykanie kochają swój kraj.
Mam nadzieję, że spodoba Wam się nasz blog, bo przed nami jeszcze wiele różnych tematów